Completing a professional office move requires effective planning, competent management, protecting the facilities and assets being moved, and possessing the correct equipment and experience to complete the project on schedule and on-budget; Avatar Relocation provides such commercial office and warehouse relocation expertise. Please contact us for a free cost estimate or for a free project proposal.
A key aspect of a successful office move is making certain that your company computer equipment, peripherals, artwork and other office assets are properly packed and protected during the move to your new facility. Avatar Relocation provides your company with the professional packing and moving methods illustrated below. In addition, note that our packing method will vary according to your new office destination location. For example, the procedures shown in this article are those utilized for a local short-distance office move; if this equipment was being moved long-distance (from Long Island, NY to Los Angeles, CA for example) a different packing method might be utilized.
Here are the steps which are required for safely moving your office computers and ancillary office equipment...
Step 1: Disconnect All Equipment
Your company's personnel -- or your IT vendor -- is responsible for disconnecting all of your equipment and placing it on available work surfaces, which will make it ready for the Avatar Relocation movers to pack your equipment for transport to your new facility.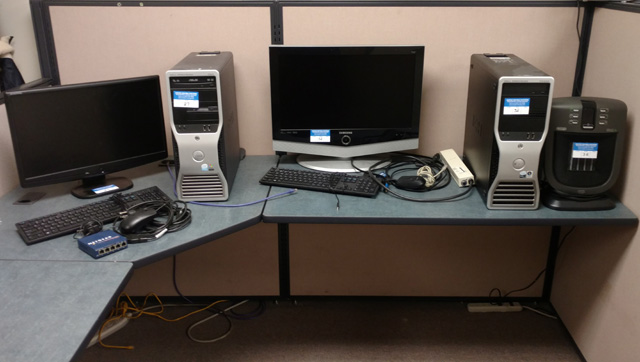 Step 2: Bag The Small Stuff
Your company's personnel -- or your IT vendor -- must place all cables, power cords, surge suppressors, pointing devices, keyboards (essentially all of the odd small stuff) into plastic bags (make certain you tie each bag closed and label it according to your labeling system).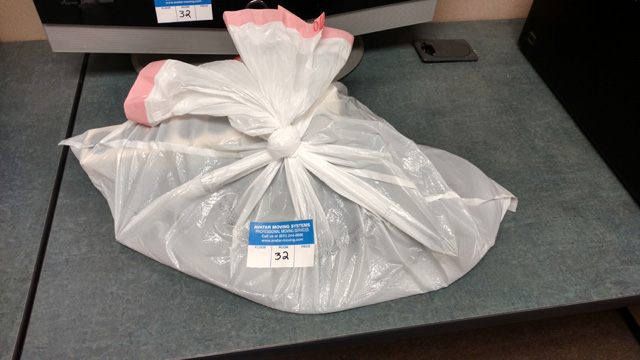 Step 3: Label (Tag) Everything
Use only the special "moving tags" which Avatar Relocation will supply. Please note that you must label/tag everything, no matter how small or how seemingly inconsequential. Bundles of computer cables, monitors, printers, artwork, whiteboards, space heaters, desktop equipment, and all individual computer components and peripherals must each be individually tagged. Items which are not tagged will not be moved.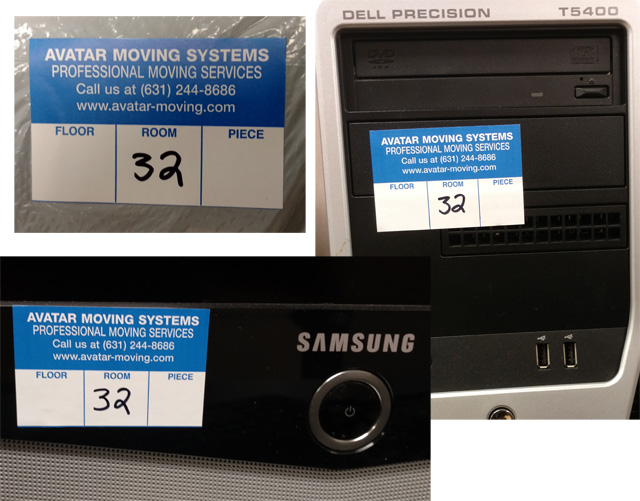 Step 4: We Will Pack All Your Equipment
Your computer equipment is now ready for Avatar Relocation to pack and move to your new office location. Our moving teams will arrive on your designated move-out day with the appropriate packing materials to pack and move your equipment. Each piece of equipment will be pad-wrapped (using our heavy duty moving quilts) and then packed into corrugated tri-wall "commercial-bin" containers (also known as "speed-packs" in other areas of the country). Each commercial bin is a large heavy duty corrugated tri-wall container with dimensions of approximately 48" long x 24" wide by 28" high. Each commercial bin is assembled and a single 4-wheel dolly is placed beneath the bin (so it can eventually be rolled/moved after it has been packed full).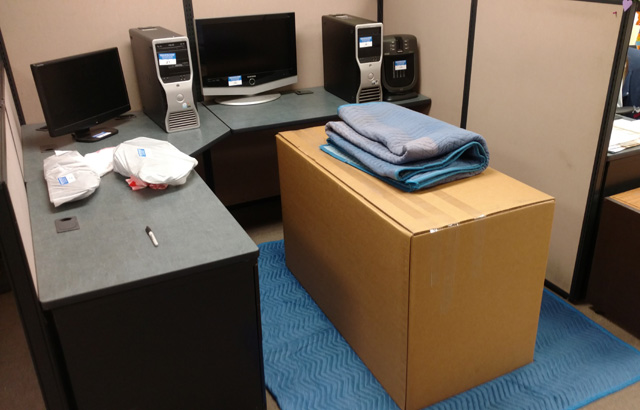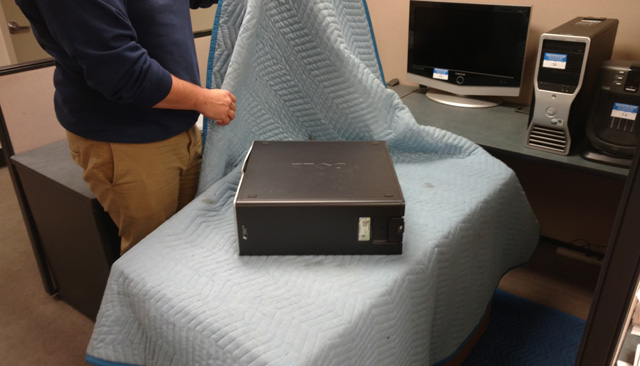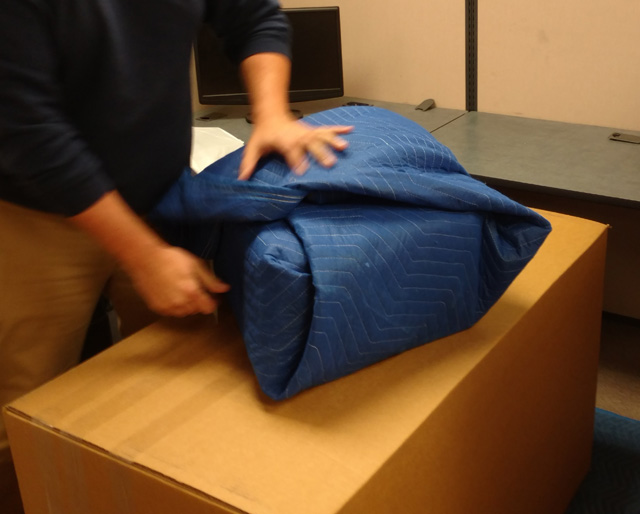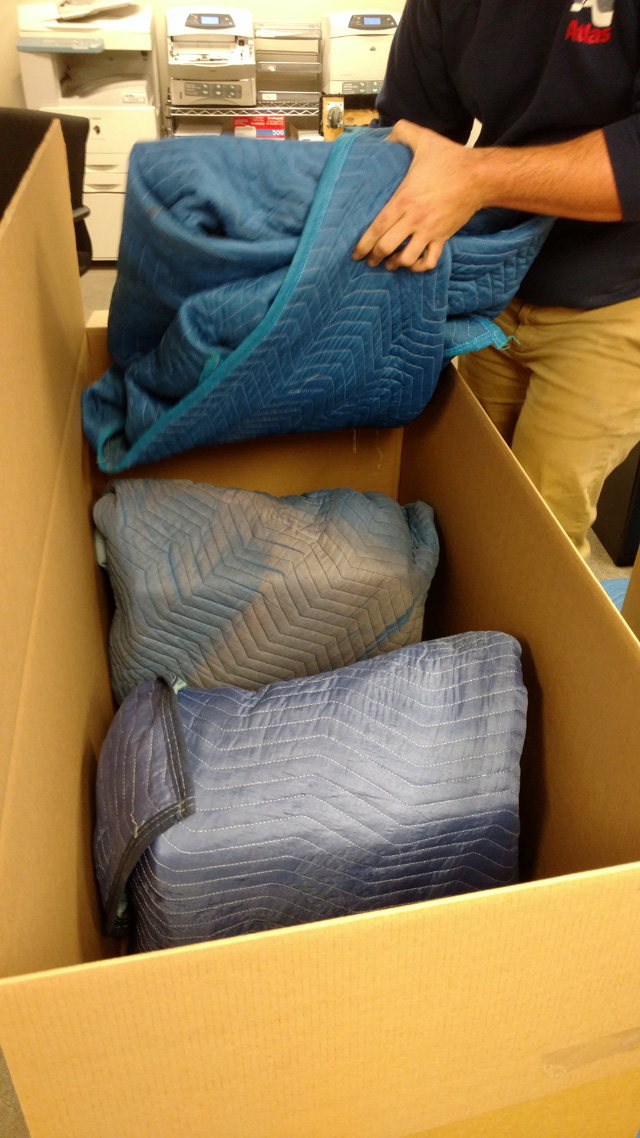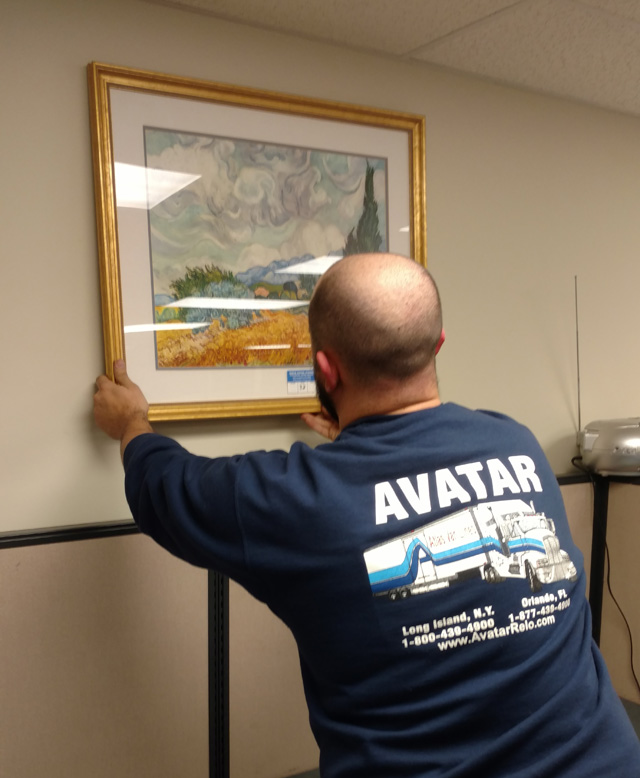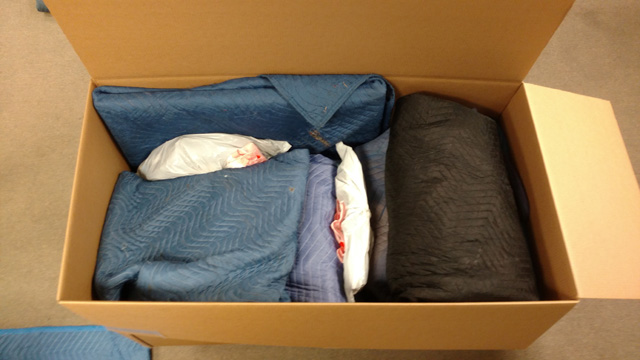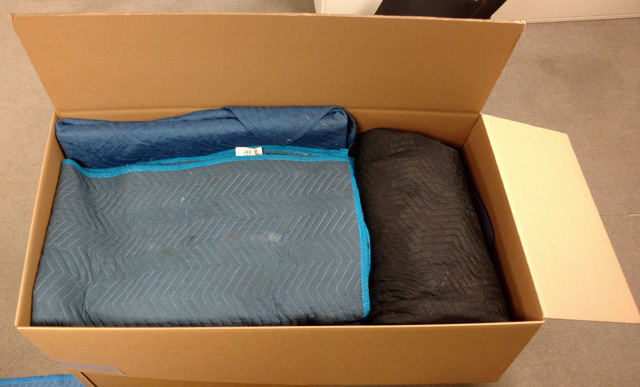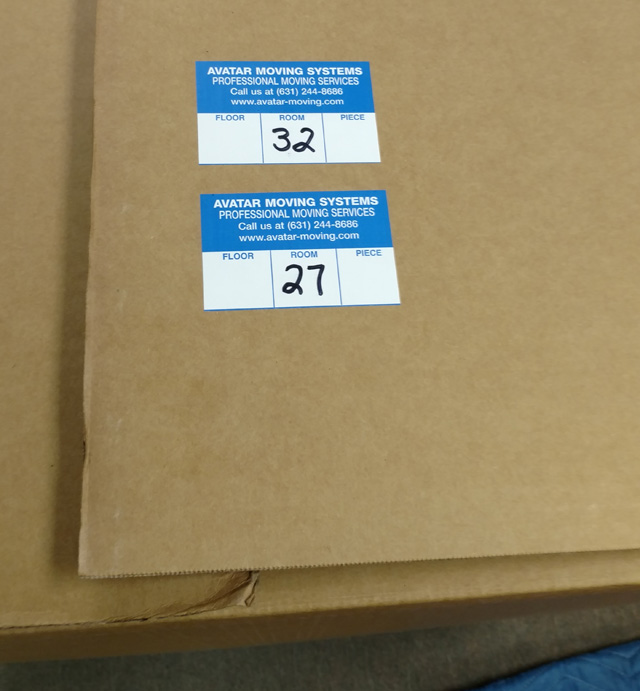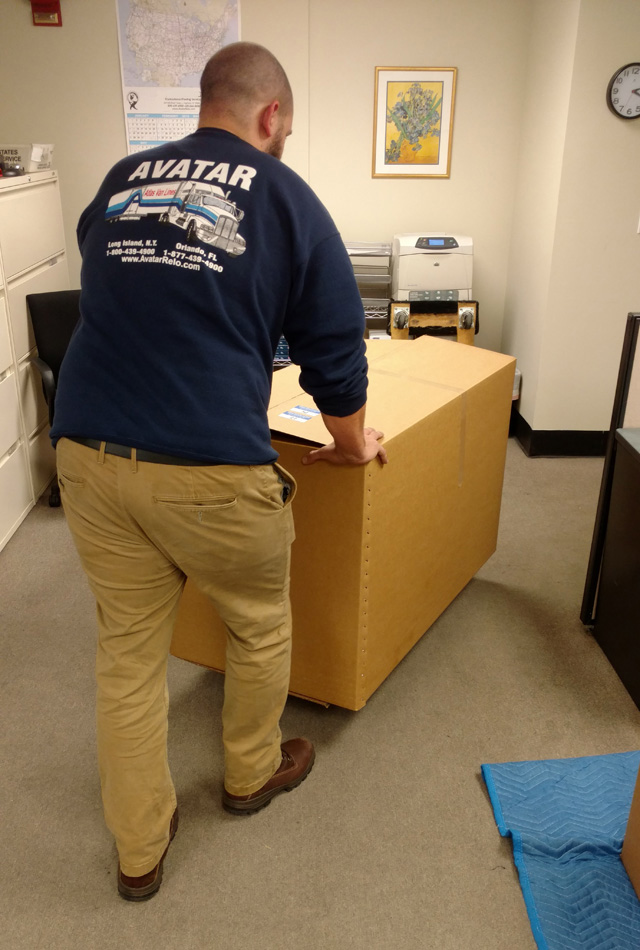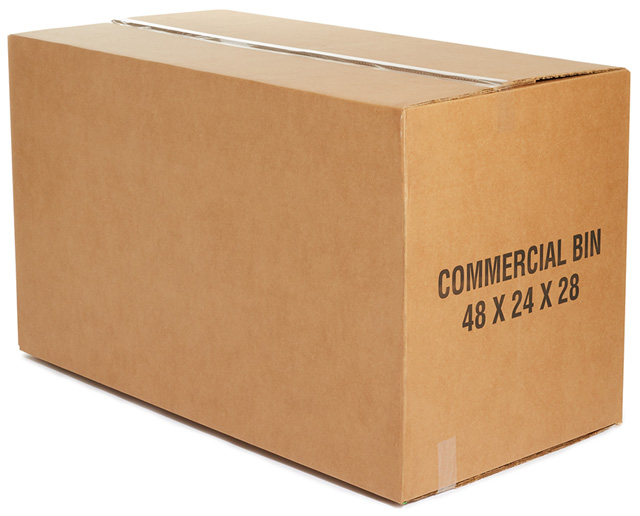 Avatar Relocation provides the required equipment and experience to complete your office or warehouse moving project on-schedule and on-budget. Please contact us for a free cost estimate or for a free project proposal.
* * *
Your comments...