Introducing The Dish Pack!
Dishes are often one's most prized possession and packing them properly can be a prime factor in a satisfying move to your new home. Furthermore, dish pack cartons are among the more difficult cartons to pack. Dish pack cartons (or "dish barrels" as they are known in the moving industry) are strong because they are constructed of double-walled corrugated cardboard.

What are dish packs used for?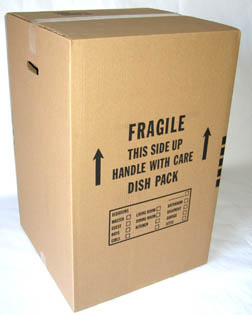 Dish Packs are used to move most glass items and other breakable or fragile items. Dish Packs are useful for packing dishes, but also for packing table lamps, stereo or computer parts, small pictures, glasses, cups and may more fragile household articles.

How large are dish packs and where might I purchase dish packs?

A standard mover dish pack measures 18-inches wide by 18-inches long by 28-inches high and have a capacity of 5.6 cubic feet. A dependable location to purchase dish packs are from your local moving company, or from www.uLine.com. Note that, in addition to dish pack boxes you will also need PVC packing tape and "unprinted newsprint" which we call "packing paper" and which is also available from your local mover or from www.uLine.com.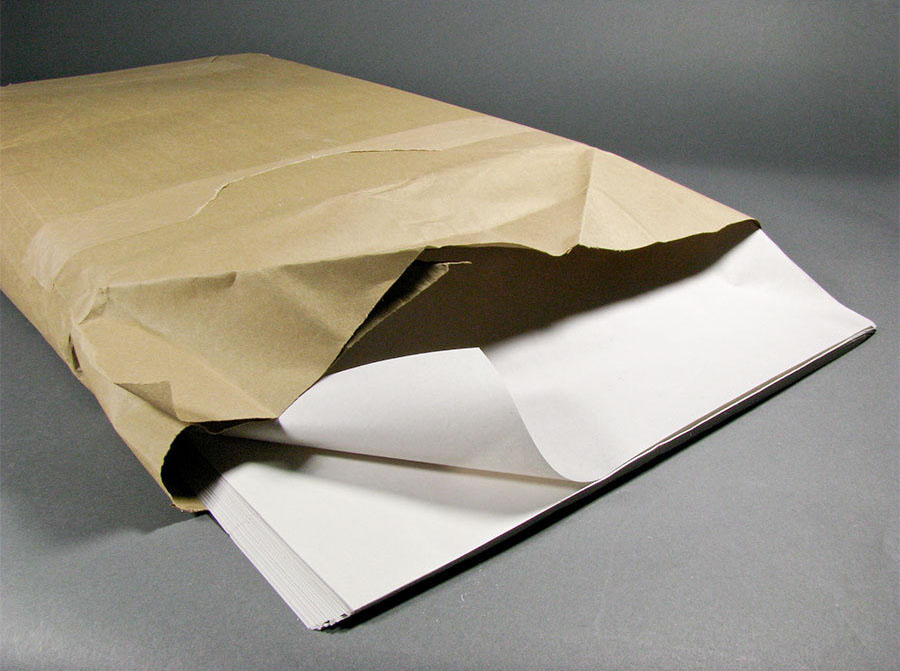 Set up a good workspace!
The first order of business is setting up a good work area. Kitchen counters sometimes work well for wrapping items, but we often set items from the cupboards out onto counters to see what we have and to help form plan packing. The kitchen or dining room table may also provide you with a good packing work area; folding tables may also work well for you. It is advisable to protect the dining room or kitchen table by covering it with a pad to prevent scratches.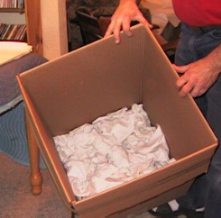 The first rule of packing: Paper! Paper! Paper! (Never too much paper!)

Start with a "cushion" of balled newsprint at the bottom of your dish pack box; crumple individual sheets of packing paper and fill all holes. Always fill the bottom of the dish pack with a few inches of balled packing paper. We use about 10-12 sheets of crumpled packing paper to form the bottom cushioning layer.
The second rule of packing dish packs: User the "layer method" and put the heavier items nearest the bottom

This layer or "tier" method helps the box stay upright when bumped or shoved and assures that the most delicate articles are packed at the top layer of the carton. Think of the dish pack as consisting of four (4) layers:
(1) The 1st (bottom) layer: This heaviest layer consists of plates, heavy bake ware, framed pictures with glass, sturdy jars, larger vases, counter-top appliances, and the like, packed densely. This should be leveled with packing paper and a cardboard "pad" insert.

(2) The 2nd (middle) layer: Use items such as glasses, cups, small appliances, vases, stemware, and similar items also packed densely. Cell packs may be used. This layer is leveled with packing paper and cardboard pad.

(3) A 3rd (middle) layer: This layer consists of cups, mugs, small glasses, measuring cups, utensils, plastics, and similar items. This is packed less densely. Open spaces may be filled with kitchen towels, hot-pads, or packing paper.    

(4) The 4th (top) layer: This layer is often needed to fill the box completely. This may consist of food wrap boxes, utensils, cutting boards and the like depending on the room left. The trick is to find something that fills the box close to, but not exceeding, the inside bottom of the closed lid. If the distance is very close, crumpled packing paper should be used. Top the box with packing paper, but don't over stuff it!
And please remember that a well-packed dish pack never bulges on the top or bottom or sides.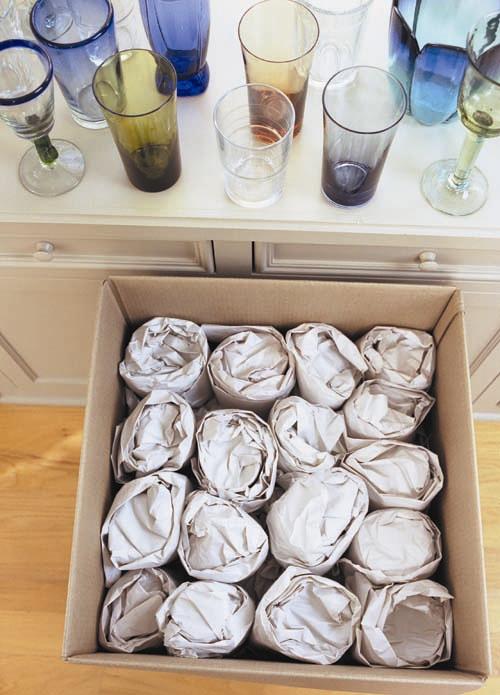 The third rule of packing dishes: Use the "packet method!"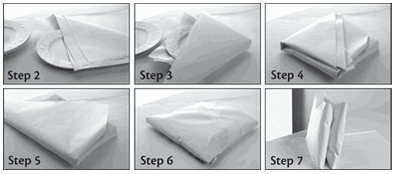 The fourth rule of packing dishes: Stand your "packets" of dishes, platters and bowls up on end, do not lay packets flat in the box.
Packing and moving your prized dishes can be accomplished with great success ii you use the "layer method" we have outlined above.
© Copyright Avatar Relocation, All Rights Reserved
* * *
Associated article video...
Your comments...