Eventually you or your company  may need to ship high-value medical equipment, machinery, or other sensitive electronic equipment and when you do pays to be aware of the pitfalls present when transporting such shipments, including insurance, documenting loss or damage claims, receiving cost quotations, and dealing with freight brokers. Having spent the past 25 years moving high-value medical, telecom, fixtures/displays, and computer equipment around the country (and occasionally around the globe), I've found that the following procedures and practices will generate the most positive results and the highest profitability.
Pad-Wrap Irregular-Route Carriers
If you're shipping within the continental United States then shipping your high-value medical equipment via a air-ride pad-wrap carrier is the safest method available. These carriers specialize in such commodities and handle thousands of high-value shipments each year. In addition, such carriers have a network of drivers and agents companies who are trained and experienced with moving such sensitive shipments. These organizations also carry the public liability and workers compensation insurance that protects you and your clients in the event of an accident. While using such carriers is generally more expensive then common carriers, you will save on the expense of crating, and you will ultimately have significantly less damage which will equate to a significant savings. In addition, if your shipment requires inside pickup or inside delivery, air-ride pad-wrap carriers have the equipment and additional labor to move practically anything anywhere.  If you are moving MRIs pad-wrap carriers have nation-wide relationships with specialized riggers to handle crate or specialized moving requirements. However, such carriers are not perfect and accidents do happen so you should read on to learn more about insurance, cost quotations, and loss or damage claims.
Insurance & Tariff Loss or Damage Liability
Your carrier will provide your shipment with some measure of standard tariff loss or damage liability at no additional charge...however...such "free" loss/damage liability will most likely be limited to no more then $0.60 per pound which is most likely woefully inadequate coverage for your high-value shipment. As a result, you should have the carrier you choose insure your shipment for its true market value. Such additional insurance usually costs you more...but it is well worth the extra cost in the event of a significant damage claim.
Written Cost Quotations
Each time you book a shipment with the carrier or broker of your choice make it standard practice to receive an itemized statement of the cost which has been quoted to you, and make certain this document states the amount of additional insurance which has been included in your cost quotation.
Getting Your Carrier The Shipment Information They Need
Providing your carrier with accurate and complete shipment information will help you receive the best possible transportation service. At the very least you should provide your carrier with the following Information...
Origin Address (Company Name, Street Address, City, State, Zip Code)
Origin Contact Name
Two Origin Contact Phone Numbers
Destination Address (Company Name, Street Address, City, State, Zip Code)
Destination Contact Name
Two Destination Contact Phone Numbers
Documenting Your Loss or Damage Claim
At the time your shipment is delivered you must document any loss or damage caused by the carrier on the carrier's freight bill. This point cannot be emphasized enough! If the carrier damaged your shipment then you or your representative must prove that the loss or damage occurred while your shipment was in the carrier's care and custody. If the driver who delivers your shipment says "...don't worry you have insurance...just call the office..." you should reply "...thank you, but I need to document this damage on your bill of lading...and I need to do it now..." and then (1) make a detailed description of the nature of the loss or damage on the carrier's bill of lading, (2) insist that the driver signs the bill of lading on which you have described the damage, (3) make certain that the driver gives you a copy of the bill of lading (with your damage notes and the driver signature on it). Then (4) take pictures of the damage. Last, (5) call the carrier's office immediately and start the claim filing procedure immediately. It should be noted that you (the shipper) is the party responsible for documenting any loss or damage and if you fail to do so your claim may be denied...regardless of its merit. Document loss or damage on the carrier's freight bill! If you have field techs who receive your shipments then you may want to create a one-page document which instructs each tech on how to thoroughly inspect the shipment upon receipt, and how to document and loss or damage that may have occurred. Train your field techs on proper claim documenting procedures. If your shipment is shipped directly to your customers, then distribute your "Damage Documentation Instructions" document to your customers so that they understand the claim documentation process. The claim process is a fair process; if you play by the rules you win; if you fail to play by the rules you lose. Unfortunately, many customers never learn the rules of the process until it's too late and subsequently have legitimate claims denied. One last word about claims: filing an illegitimate claim is a crime which is a dangerous proposition and one which carriers and insurance company take very seriously. Don't do it.
Freight Brokers: The Good, The Bad & The Ugly
 The vast majority of freight brokers are outstanding organizations and it is not my intention to denigrate the profession. However, there are some freight brokers who shop your shipment around and then choose the lowest priced trucker to haul it while pocketing the difference between what they pay the trucker and the price they quote you. This can lead some brokers to put service quality on the back burner and instead opt for the cheapest price trucker can find. The result can place your high-value medical equipment on a truck which primarily hauls potatoes and broccoli driven by a driver whose load or delivery experience consists of sitting in his cab smoking while the shipment is loaded or unloaded at a Wal-Mart loading dock. The end result is that the broker makes a boat-load of money while your shipment is ill-served by inappropriate equipment and untrained drivers. Again, most brokers are transportation professionals...but it certainly behooves you to make certain the broker you deal with is such a professional organization.
Shipping high-value medical equipment, machinery, or other sensitive electronic equipment can be a successful proposition, provided you following the procedures outlined in this article. While these procedures require a little more work and perhaps a bit of training, they can result in higher profitability and less headaches. Good luck!
© Copyright Avatar Relocation, All Rights Reserved
* * *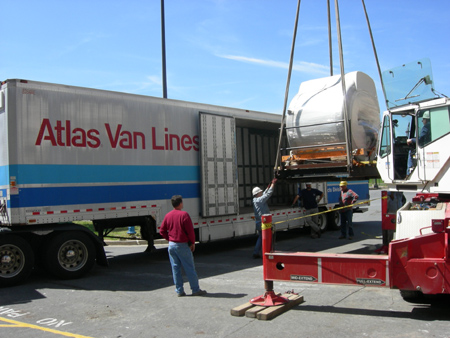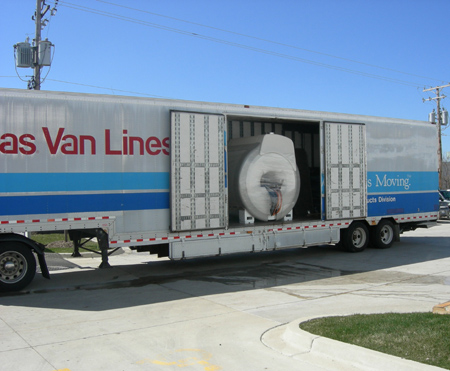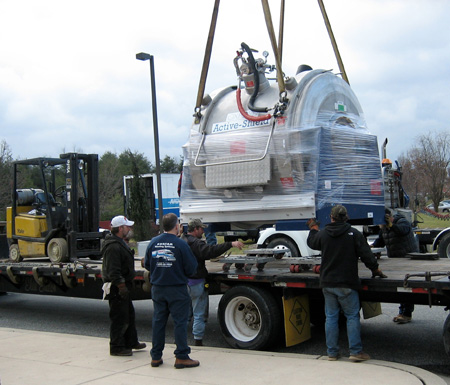 Your comments...