In 2006, fossil collector Clayton Phipps (a Montana rancher known as the "Dinosaur Cowboy") and discovered a rare fossil on private land in Montana's Hell Creek Formation: the bones of two fully articulated dinosaurs that appeared to have died together, locked in combat. The fossil duo — a small, pony-sized carnivorous tyrannosaurid and a slightly larger herbivorous ceratopsian, both now preserved in plaster — became known as the "Montana Dueling Dinosaurs."
In November 2014, the fossils were put on the block at Bonhams auction house in New York City — but they did not sell. Had the set fetched the nearly $9 million it was expected to, it would have set a record for a fossil sale.
The highest bid, which came in at $5.5 million, did not meet the reserve price. Nevertheless, a Bonhams director expected the set would eventually be sold. "There's still activity behind the scenes," Thomas Lindgren (co-consulting director of the Bonhams' natural history department) said at the time.
As a result of not meeting the reserve the Montana Dueling Dinosaurs were packed up and placed into secure storage at Avatar Relocation's Long Island storage warehouse.
After successful storage for three years the fossil was sold to a high bidder and was removed from Avatar's Long Island warehouse and transported via Avatar Relocation air-ride electronics van to the new owner.
Perhaps Avatar President Bill South summed it up best when he proclaimed, "All in all the entire Avatar Relocation Dueling Dinosaur warehouse storage project was a battle well fought!"
* * *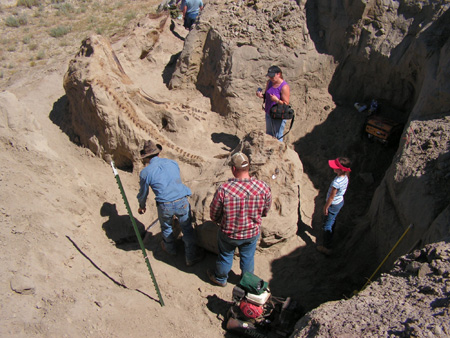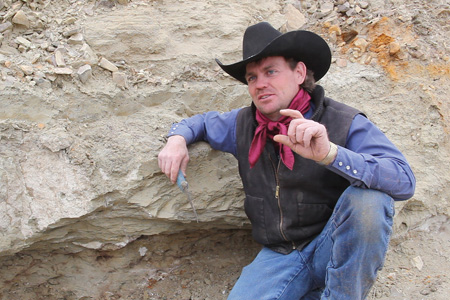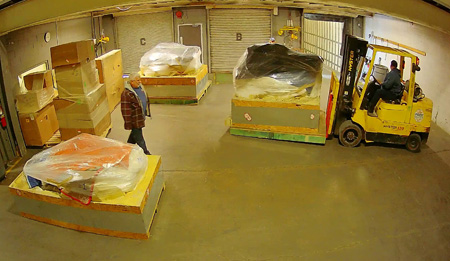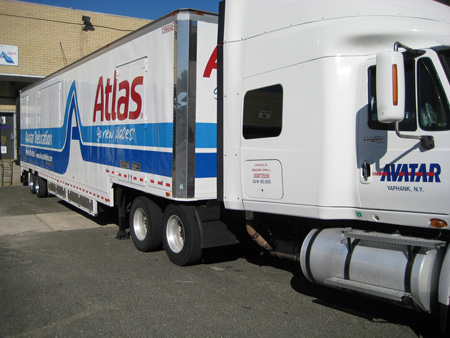 Associated article video...
Your comments...