Artist Josephine Meckseper's pairing of pump jacks and a Manhattan Times Square location serves to merge a classic symbol of American oil production and wealth with the center of New York City commercial culture. In a statement, Ms. Meckseper says her 25 feet tall oil pump jack sculptures are intended "to draw parallels between the American industrial system, transitioning from a past of heavy industry, factories, and teamsters and the disembodied present of electronic mass-media, surface advertising, and, the critical placement of the pumps is a conceptual gesture that raises questions about business and capital; land use and resources; wealth and decay; decadence and dependence."
    
While Avatar Relocation doesn't know much about wealth, decay, decadence or dependence we do know how to warehouse and store large works of art and high value sensitive machinery and, as a result of being chosen to warehouse this unique project, was proud to lend its expertise to help the artist store this work.
Finally, after warehousing this unique artistic statement for over a year, Avatar Relocation was asked to prepare, package and load the exhibit into 20-foot and 40-foot ocean freight containers for ocean freight transportation from our Long Island warehouse to Europe.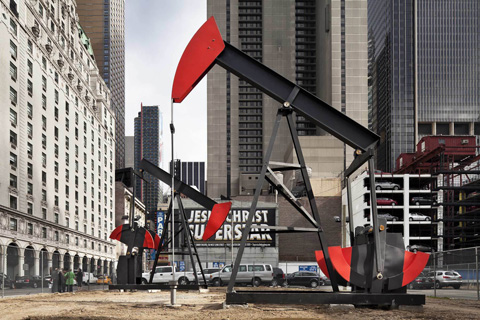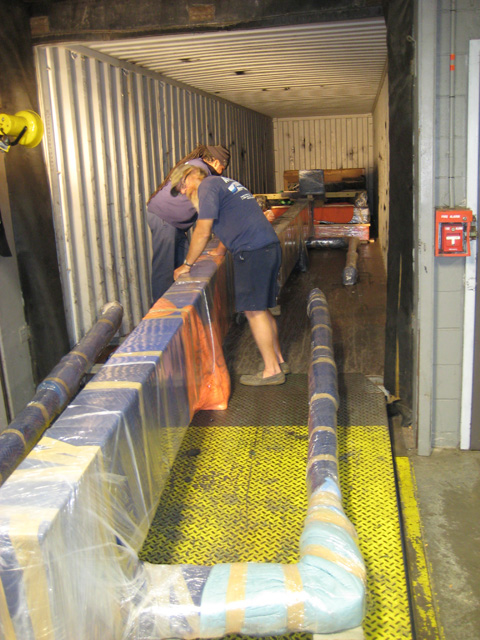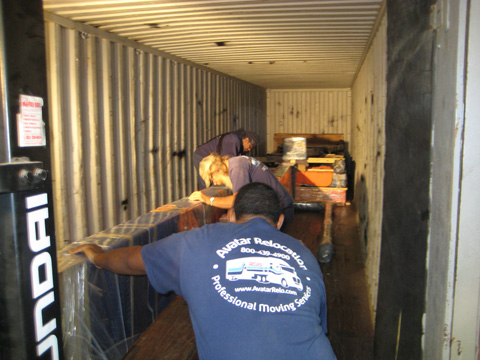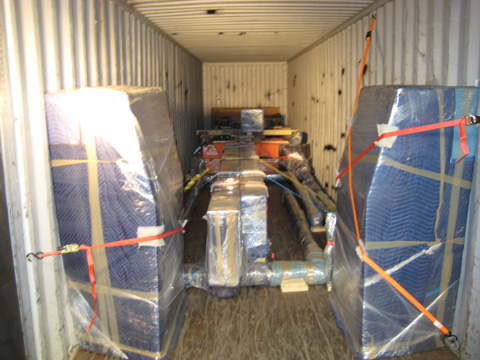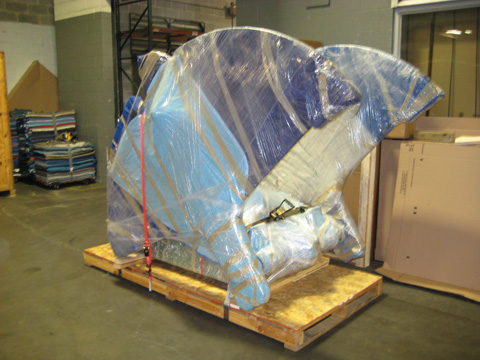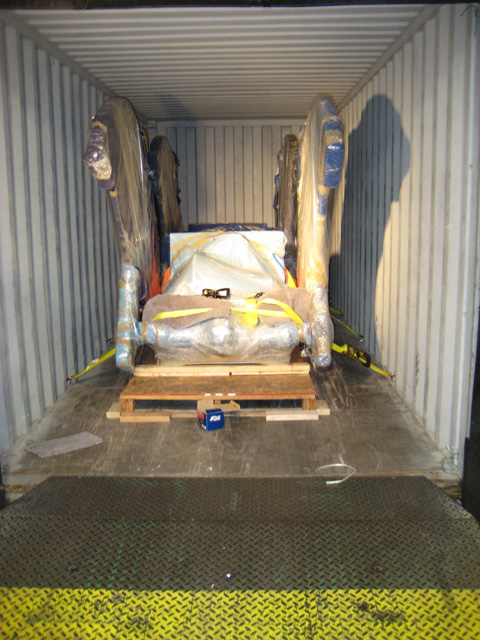 Associated article hyperlinks
Your comments...