Avatar Relocation, agent for Atlas Van Lines, got the call to transport the Kevin O'Callaghan designed stage set along with Twisted Sister's band equipment from Manhattan to Las Vegas, Nevada and back for Twisted Sister's TWISTED CHRISTMAS spectacular. Avatar's president, Bill South, said "Avatar expects to complete the logistics of this project just in time to help Santa Claus out should he call upon Avatar to assist him with his annual world-wide distribution of toys scheduled for December 25th." Utilizing specialized equipment such as pads, e-track, logistic straps, cargo bars, decking, an air-ride suspension equipped truck, and highly trained personnel, Avatar will provide site-to-site time-sensitive loading, transportation, and delivery service for the round-trip transportation of this sensitive shipment of stage set artwork and performance electronics.
Twisted Sister's 37-year legacy with global sales of 12 million records, 33 Gold and Platinum Awards and more than 9,000 performances is nothing short of amazing. Twisted co-lead guitarist JAY JAY FRENCH formed the band in New York City in December, 1972. High school buddy EDDIE OJEDA (co-lead guitar) came on board in 1975. With the addition of front man DEE SNIDER in 1976, the band embraced the theatricality of the shock rock movement combined with their signature hard-rock sound that continues to embrace new fans and remain loyal to their followers. Ex-Dictator, bassist MARK 'The Animal' MENDOZA joined in 1978 and Twisted Sister was steadily making a name for itself on the grueling club circuit while including more and more Snider-penned original material in the sets. The final addition of drummer A.J. PERO completed the line-up responsible for every Twisted Sister classic including, "We're Not Gonna Take It" and "I Wanna Rock."
The band is currently celebrating the 25th Anniversary of their legendary mutli-platinum selling album, Stay Hungry with a special edition package of that album on CD and vinyl. A Twisted Christmas CD was released in 2006. The overwhelming success of that release and its steady, annual holiday sales were the inspiration behind what has become an annual theatrical spectacular, TWISTED CHRISTMAS ON BROADWAY.
With set and stage designs created with the help of Kevin O'Callaghan, Chair of 3D Design at New York's legendary School of Visual Arts, A TWISTED CHRISTMAS ON BROADWAY is a mind-boggling, theatrical spectacle designed to kick off the holiday season with a memorable assault of lights, sound and staging.
All in all...it's quite a show...so all together now!
Oh we're not gonna take it!
No, we ain't gonna take it!
Oh we're not gonna take it anymore!
© Copyright Avatar Relocation, All Rights Reserved
* * *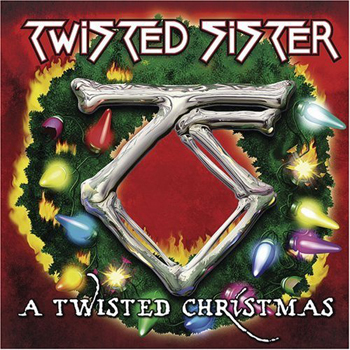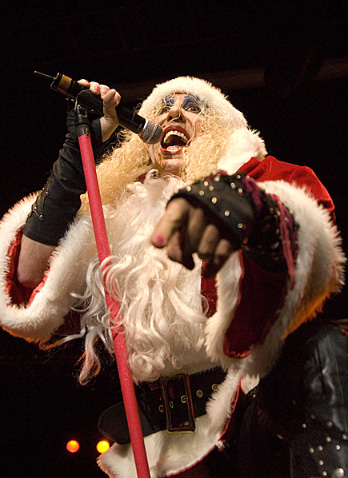 Associated article hyperlinks
Your comments...