So there you are, one fine spring day in 1952, toolin' down the highway in "Crankshaft" Kelley's Chevy 3100 5-window pickup. A dream perhaps? Not in your life! When a well known department store needed to remove 1950's vintage Chevrolet pickup trucks on display at their stores they called upon the folks at Avatar who trucked the trucks from store to warehouse! A simple task no doubt? Fuhgeddaboudit.
Each truck was a display which was integrated within each store. Upright door anti-theft devices could not be removed and existing door openings could not be enlarged. In addition, many doors were not wide enough to accommodate moving each truck as it sat. As a result, trucks often had to be laid on their sides (or disassembled)  to fit through each store door.
Add to this dilemma the fact that, lacking engines and drive-trains, the trucks were not operational and as a result could not be simply driven onto Avatar trucks for removal. Under the direction of a senior Avatar Project Manager, each truck was removed from each store and placed into local storage. At the end of the day, vintage truck displays at sixteen store locations were removed without incident and to the satisfaction of the customer. 
© Copyright Avatar Relocation, All Rights Reserved
* * *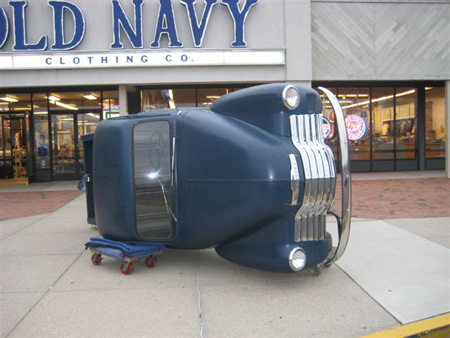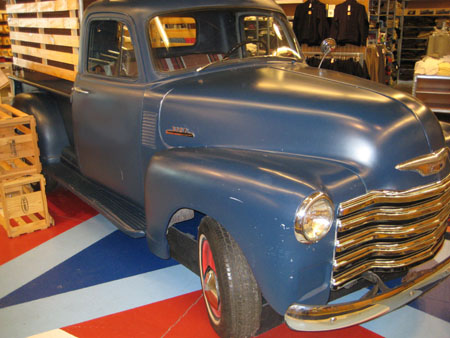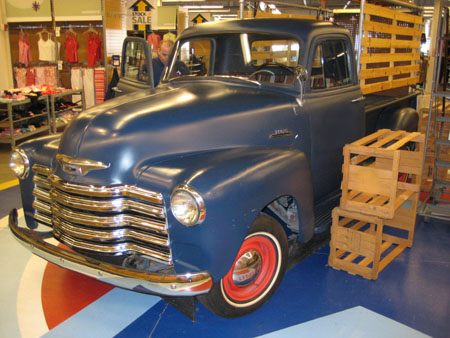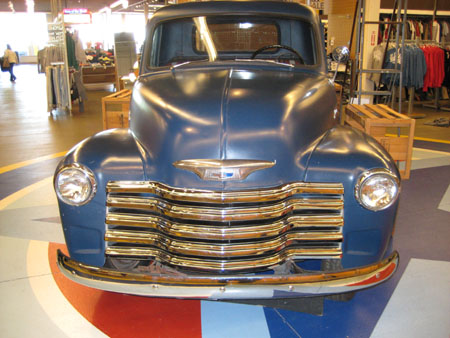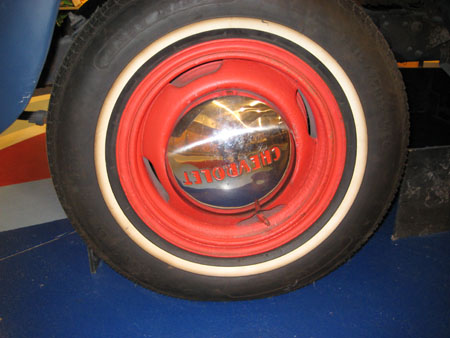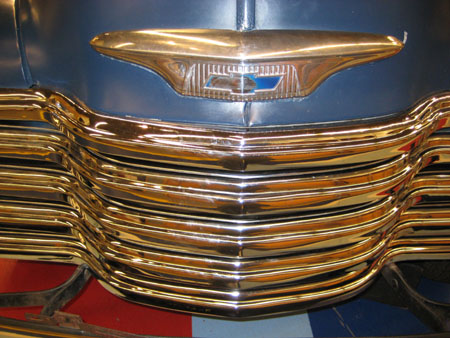 Your comments...