Army Community Service
Fort Gordon, GA
Avatars Consumers Guide To Moving
"Maybe the best collection of information on moving, storage, packing, and the like"
---

Inside New Orleans.com
Web Directory
Avatar's Consumers Guide To Moving
"Extensive, well written advice on moving which covers inter-state and intra-state moves, general tips, household and office goods, and Canada."
---

Long Island Newsday - Real Estate Section - Cover Article
"Moving Experiences"
Companies offer new services to ease moving pains
By freelance writer M.J. Hanley-Goff
---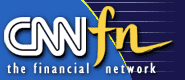 CNN Financial Network
"Plan a stress-free move"
Relocation doesn't have to be a battle, if you prepare properly.
By Staff Writer Nicole Jacoby
---

bankrate.com
"Quick take on moving: Estimates of moving costs"
By Laura A. Bruce • bankrate.comSM
---

-


"An information resource and clearing house for corporate and private consumers of moving and storage services."
---
USA Weekend
Avatars Consumer's Guide To Moving & Storage
(www.avatar-moving.com)
"The Web's best collection of articles about planning your move, how to choose a mover, packing household goods and filing a damage claim. Plus, the IRS and your move."
---
Real Estate Library, Inc. - Site Review
"Congratulations. The final review of your site is complete. Your site has received "PURE GOLD". The Award is absolutely free and carries no reciprocal obligation on either parties part. This is how we have kept it a "PURE" award based upon site merit only... Not on mutual benefit."
---
REALS - Real Estate Resources
Site Award
"Your site was reviewed and have won our REALS Award. There are a lot of sites on the web. The best sites deserved special recognition. We wish to reward those sites displaying both creativity and a commitment to their user/client."
---
Password Renters Guide Magazine - Site Review
"Greetings from The Password, a new service that directs users to the very best content of the Web. Our editors have selected Avatar's site for its great content and have linked to it in our Renter's Guide magazine."
---
International Real Estate Digest - Site Review
"Hot.". . ."The  

  Icon is a special award granted only to those sites are not only excellent in content and presentation but which make the reviewer stop and reconsider the potential of the Web! Hot is not just a rating, it is a commendation; a recognition that a site offers an advancement of the medium."
---

Excite
Site Review
"Relocation out of or around Long Island has been made much easier with this helpful guide to moving and storage provided by Avatar Relocation, located in the cappuccino-soaked town of Bohemia, New York. Not just for east-coasters, the information here is valuable to anyone, anywhere in the U.S. or for those planning to leave the country."
---

On January 1, 1999 - Lycos' Top-Rated "Moving" Web Page
​

​ 

Moving
 Top Rated Websites
Rating
 
Web Pages
77
 
Avatar's Consumers Guide To Moving Storage
www.avatar-moving.com
---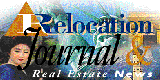 The Relocation Journal & Real Estate News
Site Review, "Web To The Wise Page"
"The moving industry at its best"
"When webmaster Christopher Noblit wrote and told us the Avatar Relocation web site was said to be among "the best in the household goods industry," we decided to put his words to the test. After all, such claims are not unusual these days. We were pleasantly surprised then, to find he wasn't exaggerating one bit. This site is cleanly designed, well organized, and contains a gold mine of good consumer information on virtually every aspect of the moving industry you can think of -- from moving domestic and international household goods, to relocating an office, and transporting sensitive equipment. Noblit's also managed to lace the site with a bit of light-hearted humor that takes the sting out what can be an otherwise stressful subject. A credit to the moving industry and Avatar's van line, Mayflower Transit, this site is a great resource for you and your transferees."
---

Virtual Relocation
Avatar's Consumers Guide To Moving & Storage
(4-star rating)
"Excellent site! Thank you for letting me know. You will receive a four star award for your site."

Mike Aspros
---
"Your page is by far one of the best that I have seen in the household goods industry."

Mark Gray
---

Christianity Online!
Lighten the Load of Moving
Avatar Relocation
http://www.avatar-moving.com
"A good summary of legal rights and responsibilities in a move!"
---
---
100hot.com - The Web's Most Popular Moving Sites

7
Avatars Consumers Guide To Moving & Storage
---
The University of South Dakota
Student Life Pages
"An incredible volume of links on helpful moving tips"
---

"Specialists in corporate account moving offer excellent, extensive advice, company details and a message board. Email for an estimate."
---

WCBS News Radio 88
Site Review
Internet Minute
Moving info - today on Internet Minute.
"When you start planning to make a move, do you know how to estimate what it will cost? Or .. are you like most of us? You'll call a couple of movers and they'll come out and make an estimate - and then give you a high pressure sales pitch.
Avatar is a moving company on Long Island. They want your business, and their web site is partly a pitch for it - but there is valuable information for you on there - no matter who you choose to use.
If you are moving your family to a new home, maybe in another state - or perhaps your company is moving to another state for tax benefits - or - you want to be part of an important trade show, and you have to move machinery and get set up. You need to know how to estimate your expenses. It's in there.
That's the great thing about web sites. The moving company may be on Long Island - but you can enjoy and use the valuable information anywhere in the nation, or the world for that matter."
Your comments...